Seminar with Joe Salomone, a master-level kung fu/silat instructor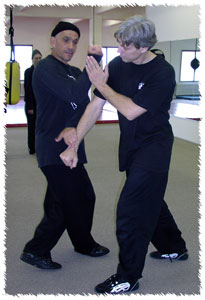 Mr. Salomone will share from his 45 years of knowledge of Chinese and Indonesian Tai Chi & self-defense, as brought to the US by Great Grandmaster Willem Reeders (Liu Seong) and taught by Grandmaster Art Sikes. Spend the afternoon learning martial principles that will help improve your skills as a martial artist, no matter what system you study!
Date:
Saturday, May 19th
Time:
2:30 – 5:30 PM
Location:
Lee District RECenter
6601 Telegraph Rd
Alexandria, VA
Fitness Studio (downstairs, near the racquetball courts)
Changing facilities, lockers, and showers on-site
Fee:
$50 in advance (available through May 15th)
$60 at the event (pay Erik in the Fitness Studio, not at the front desk)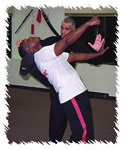 This seminar is intended for adults aged 18 and up. If a younger martial artist wants to attend, or if you have any questions, please contact me before registering.
Instructors! If you're bringing 3 or more students, you're welcome to attend for free. Contact me and let me know, so I know to handle payments and check-in appropriately.
Instructor bio: Mr. Joe Salomone began his intensive training in 1973 under the late GM Art Sikes. He tested his training in the boxing ring from 1977 to 1984, and was a five-time Nevada State Golden Glove and ABF champion. In 1981, he was selected to represent the USA in international competition while training at the US Olympic Training Center in Colorado. He earned his orange sash in 1980 and his red sash in 1994. He currently has private students in various places around the country.
Also, check out our Facebook event page for this seminar. Please share it with anyone you feel may be interested in joining us on May 19th!
Pre-Registration
Early registration has closed. We still have room for more attendees, though! Come join us at Lee District RECenter, and tell the front desk you're there for a martial arts seminar. Find Erik in or near the Fitness Studio down stairs and pay him the $60 seminar fee.
Posters & Flyer
Want to help spread the word? Here are two posters and a printable flyer that you're welcome to download and distribute on-line or in person: